---
Join/Ask for Advice
I can't figure out how to study on my own, No solution is found on the Internet or even after viewing glolab's videos.
Have you ever had such a problem?
glolab provides a community for those who want someone to study or think with and those who want to talk about their careers in a free environment.
Have courage to "Ask questions", "Express your thoughts" and "Find friends to work hard with"?
Support

Support Program

glolab offers the following 2 programs to support immigrant youths.
Please find the one that suits your needs and participate.
Program
1
"Career Seminar" to learn more

about your career opportunities
The instructor will teach you how to use the videos created by glolab.
Mentors who lived the same experiences will talk about their experiences.
You can ask questions to the instructor and your mentors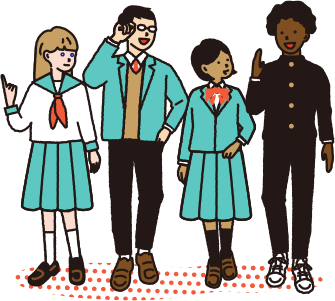 How

Zoom video webinar

During the seminar, the instructor and mentors will be talking and you are welcome to make comments and ask questions.
There is a Q&A session at the end of the seminar. Please ask as many questions as you can, whatever you have doubts about will be solved in the seminar.
Of course you can just to listen to what your friends want to know. There will be many people participating in the seminar, so you will learn a lot by just listening.
This event is for you!
I want to know more about glolab's videos.
I've watched the videos but I don't know what I need to do.
I want to know what other high school students are thinking and what questions they've asked.
Program
2
Online learning support room

「SSLab(SSLab)」
Study by connecting with friends from foreign roots nationwide
Discuss how to study Japanese and subjects
Discuss how to prepare for entrance exams at universities
and vocational schools, how to apply, etc.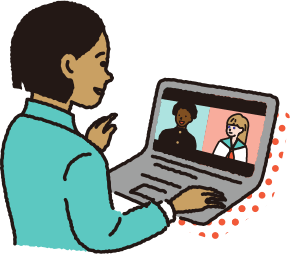 How

Zoom meeting

When you encounter a problem, you can raise your hand and we will discuss the problem.
university students who have had the same experience and a Japanese language teacher will listen to you and think about what you are having problem with and what you don't understand with you.
This event is for you!
There is no one with an immigrant background in my class or school beside me and I want someone to study with.
I want to discuss how to prepare for and apply for university or vocational school entrance exams with mentors who lived the same experience and teachers.
I want to talk with mentors and teachers on how to study Japanese or other subjects