---
Movie
View the videos and learn.
"What do I want to do after graduating from high school?"
"I have dreamsbut I don't know how to start" or
"Is my situation different from my Japanese friends?",do you have such doubts?
The videos feature how to prepare for your career path
and information required for going on to university or vocational school in a way that is easy to understand.
All

All the videos
---
If you want to view all of the videos,
please subscribe to glolab's Youtube channel.
prepare

Learn how to prepare
---
We will show you how to prepare for your next stage in the videos so that you can choose your own path.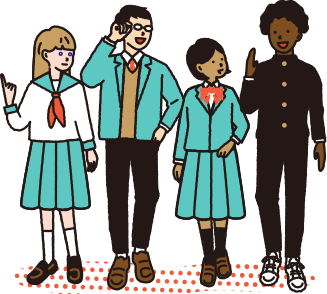 There are
3

steps to take!

While watching the 3-step video
Let's prepare withthe help of those around us!
step1 Find tipsto live your own life
step2 Find who
you want to be
step3 Repeat reflection and trial
Theme

Lean by theme
---
There are many different paths you can take after high school.
Watch this video to understand the surrounding situation
and the society by watching this video and broaden your future possibilities.