---
Report on Mirai Challenge Program Prior Learning
 glolab is organizing "Mirai (Future) Challenge" Program, the program helping young people between the ages of 15 and 20 who have immigrant background to have broaden perspectives on their career, to think about the future, and to take on new challenges.

 This program is part of Sumitomo Corporation's "100SEED" social contribution program, which is a collaborative project with the "Future Creation Project for Foreign Roots Youth" of the Japan Center for International Exchange (JCIE), and is being implemented with the cooperation of the pro-bono team of Sumitomo Corporation, the Tokachi Urahoro Raksha, and volunteers from Urahoro Town. The program is also sponsored by the Dentsu Scholarship Foundation.

We would like to report on "advance study" session, the beginning of this programs.
Outline of Prior Learning
 ■ Date: June 27, 2021
 ■ Lecture: Mr. Masataka Omi, President, Tokachi Urahoro Rakusha General Incorporated Association
 ■ Participants: 2nd year junior high school students to 3rd year high school students
 ■ Number of participants: 9
 ■ Format: Hybrid (face-to-face and online)
 ■ Aims:
   1. to get to know each other and build teamwork
   2. to get to know "Urahoro-cho" and improve motivation for the camp.
During the program
Icebreaker
 Junior high and high school students from Saitama, Kanagawa, and Gunma participated in person and online. This was the first time they met each other. As an icebreaker, we played an original game jointly created with the Sumitomo Corporation pro-bono team. In this game, the participants were divided into two teams: one to put on a play at the festival and the other to set up a yakisoba stall. On the back of the booklet are the characteristics of people who like to play such roles. Looking at the features, we discussed what we are good at and gave advice on how to do our best.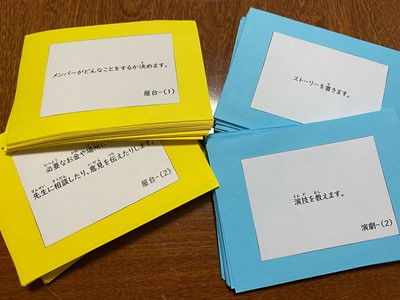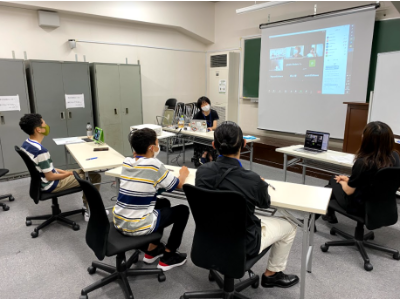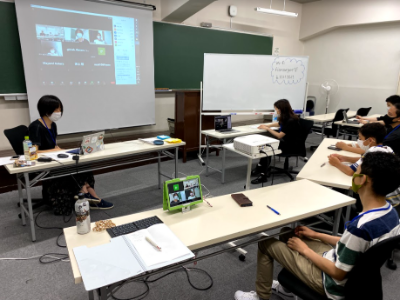 ■ What kind of place is Urahoro Town?
 Program coordinator Li Shu explained about Urahoro Town, and the students let their imaginations run wild. She gave an overview of the town, including where Urahoromachi is located, its condition, and its main industries. She also explained that products made in Urahoro are also used in our daily life, and the explanation with pictures of Urahoro made all participants' imagination grow. We then used Google Street View to take a peek at what kind of work and life there is in the small town. The participating students asked questions such as "Is there a big hospital? and "Is there any entertainment? and "Is there any entertainment? At first glance, Urahoro Town appears to be more restricted than the metropolitan area, with its thriving primary industry. However, there is a charm there that many other towns do not have.
The story of Mr. Omi, the creator of the "Urahoro style
 "In order to learn more about Urahoro Town, we connected online with Mr. Masataka Omi, the president of the general incorporated association Tokachi Urahoro Raksha, and had him talk with us. Mr. Omi and his team are working with urban workers to create a new business with the aim of creating a sustainable community. They are creating an unprecedented way of working and living with the participation of many working people from the city. For the students with immigrant background, who tend to lack opportunities and information to think about their future, the talk provided hints on how to work and live in the future.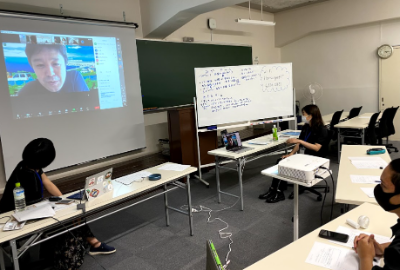 Participating students said, "I would like to visit Urahoro Town." "I learned a little bit about Urahoro and it changed my impression, so that was good! "I got an image of Urahoro at once. I thought it looked like a lot of fun, and I'm looking forward to actually visiting Urahoro. I learned a lot about everyone, and I'm looking forward to gathering at the camp again next time." These were some of the comments from the participants.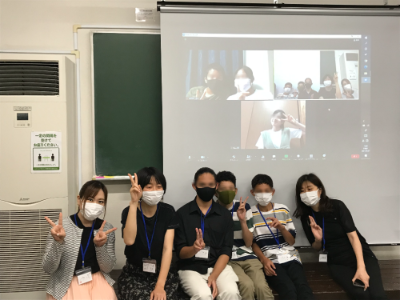 In the future, we will create more opportunities for people to think and learn more about "work" and "life.



Program coordinator: Li Shu
Report author: Mika Hitomi